Cleanroom industrial robot range
Cleanroom robots were designed from the outset to comply with the stringent requirements of cleanroom environments. They offer the added advantages of superior throughput capabilities and reliability, with field tested reliability in 24/7 industrial environments.
Designed for clean environments
Suited to meet the requirements of the strictest cleanroom environments
Cleanroom robots are ideally suited for applications in environments that require very low particle emissions such as pharmaceutical, medical or semiconductors industries.
Both of our robotic and mobile robotic solutions are designed to meet the specific needs of cleanroom applications.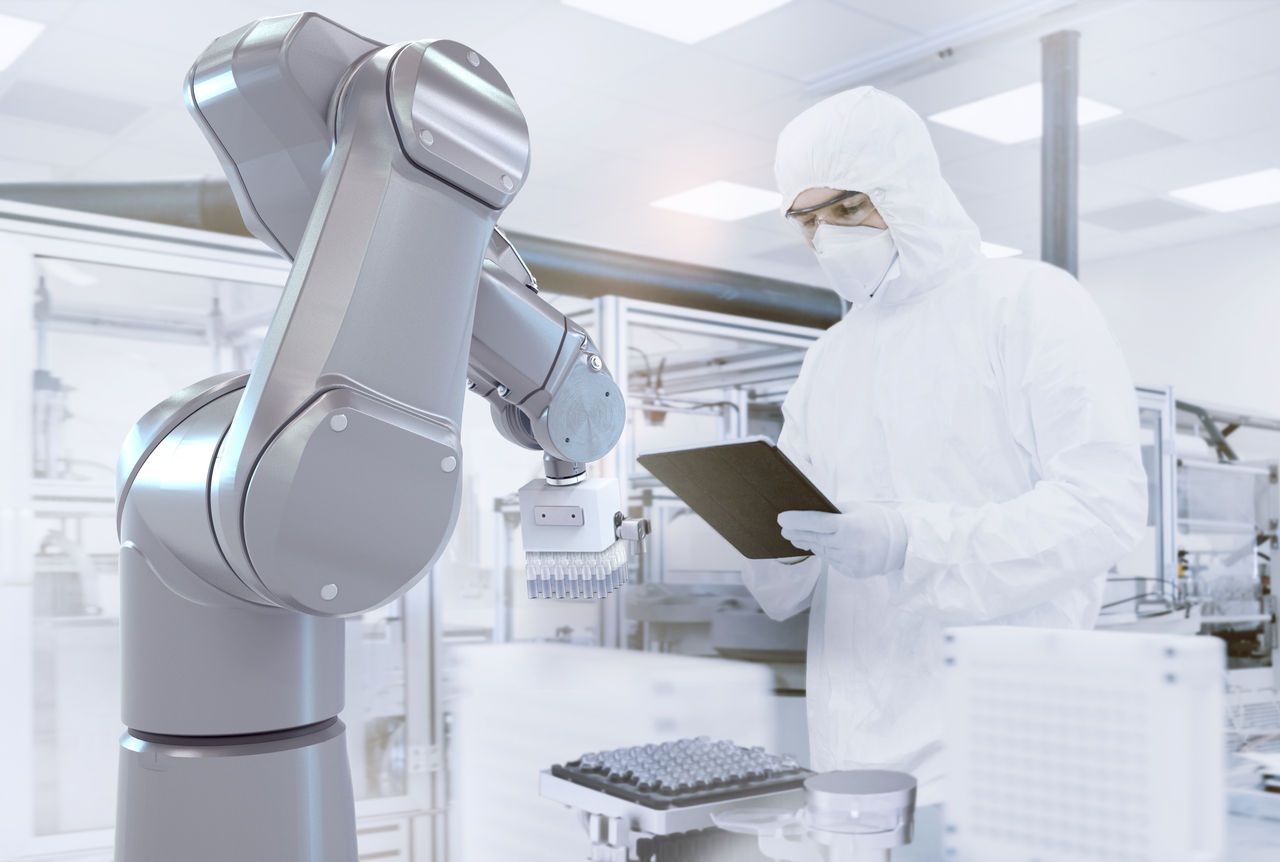 Our robots blend hygiene and accuracy to meet the strict requirements of the healthcare and life science industries.
6 axis robots
Model

 

 

 

 

Degrees of freedom
6
6
6
6
6
Load capacity (kg)
4.5 / 3.7
14 / 12 / 7
40
40 / 25
130 / 80
Reach at wrist (mm)
670 / 920

1000 / 1200 / 1450

1510

1710 / 2010

2194 / 2594

Repeatability (mm)
±0.02 / ±0.03

±0.03 / ±0.035 / ±0.04

±0.05

±0.05

±0.06 / ±0.1

Cleanroom standard:

ISO 14644-1
FS 209E

 

Class 2
Subclass 1

 

Class 2
Subclass 1

 

Class 4
Class 10

 

Class 4
Class 10

 

Class 5
Class 100

Protection class

(*wrist)

IP65

(*IP67)

IP65

(*IP67)

IP67
IP67

IP65

(*IP67)

Attachment methods
360° mounting possibility
Floor or ceiling
Floor
Stäubli controller
CS9
CS8